Legion of Little Victims
Legion of Little Victims: Its Origin, Development and Consummation
In 1895 St. Therese of Lisieux wrote: "I entreat thee to choose, in this world, a legion of little victims." Her weakness was not an obstacle: "I am but a weak and helpless child, yet it is my very weakness that makes me dare to offer myself, O Jesus, as victim to Thy love." (Autobiography, p. 100). "In olden days pure and spotless holocausts alone were acceptable to the omnipotent God. But the law of fear has given place to the law of love, and love has chosen me, a weak and imperfect creature, as its victim. Is not such a choice worthy of God's love? Yes. In order that love may be fully satisfied, it must stoop even unto nothingness." (Autobiog., p. 100). "I am too little for great things, and my folly it is to hope that Thy love accepts me as VICTIM; my folly it is to count on the aid of Angels and Saints, in order that I may fly unto Thee with Thine own wings, O my Divine Eagle!" (Autobiog., p. 201). "In the year 1895, I received the grace to understand how much Jesus desires to be loved. ... I think that if my Divine Master should find souls offering themselves as victims of holocaust to His love, He would consume them rapidly; He would be well pleased to suffer the flames of infinite tenderness to escape that are imprisoned in His Heart." (Autobiography, p. 72) After St. Therese's death, her desires were granted.
Peter d'Airelle, who in 1913 offered his own life, to save his father, was part of the legion of little victims. Jacinta Marto, Francisco Marto, Lucia Albobora, Josefa Menendez, Faustina Kowalska, Maximilian Kolbe, Saint Padre Pio, and others, formed part of this group. Other souls were Alexandrina Costa, Rose Ferron, and Rhoda Wise. Rose Ferron suffered the pains of the crown of thorns, for the sins of schismatics, thus obtaining their conversion. There were many others, whose names will not be made known until the Day of the Great Judgment. There are members who are unknown and who will remain unknown. (God wants victim souls to be hidden; they do not speak about themselves.) If some, such as Padre Pio, become known to the public, it is only because God himself wishes it thus, but the majority remain hidden. Jacinta Marto suffered greatly, and died alone, at the end of her short life, to save the souls of sinners. St. Maximilian Kolbe laid down his life, so that another man might live. (John 15:13)
Saint Therese of Lisieux requested this legion of Our Lord, just before she died. Her last lines in her autobiography were as follows: "I entreat thee to let thy divine eyes rest upon a vast number of little souls; I entreat thee to choose, in this world, a legion of little victims of thy love."
Our Lord is now seeking little victims, who will help to save the souls of sinners from perdition. "Hereby we perceive the love of God, because he laid down his life for us: and we ought to lay down our lives for the brethren." First John 3:16.
Our Lord said to Sister Josefa Menendez on June 12, 1923: "To make reparation for the crimes of the world, I will choose victims who will obtain pardon, for there are in the world many whose desire is to please Me."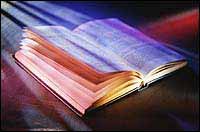 His Appeal Is Addressed To All
He addressed his appeal to the following groups: "My appeal is addressed to all: to those consecrated in religion and those living in the world, to the good and to sinners, to the learned and the illiterate, to those in authority and to those who obey." (Our Lord to Josefa Menendez: June 12, 1923)
In 1925 St. Therese of Lisieux was canonized in St. Peter's Basilica, Rome, by Pope Pius XI. Present at her canonization was Saint Padre Pio; his presence there was due to a miracle, since he never left his monastery at San Giovanni Rotondo. By his presence there he was endorsing the spirituality taught by St. Therese, that sanctity consists of doing small actions with great purity of intention. In the same year of 1925, Theresa Neumann of Konnersreuth, in Bavaria, received her special vocation with a vision of St. Therese, her patron saint.
After 1925, Our Lord continued making known his requests to others, in particular, to St. Faustina Kowalska (died 1938). St. Faustina wrote: "During the third probation, the Lord gave me to understand that I should offer myself to Him, so that He could do with me as He pleased. I was to remain standing before Him as a victim offering." (Diary, 135). After 1938 he continued addressing other souls.
In 1969 Our Lord gave public and universal messages to the world, through a Mexican nun whom He called His messenger. He commanded her to make his words known, so that every individual could offer reparation to Divine Justice.
She was Maria Concepcion Zuniga, a nun belonging to the community of the Franciscan Minims of the Perpetual Help of Mary, located in the Villa de Guadalupe in Mexico City, near the shrine of Our Lady of Guadalupe, on a property named the garden of the Immaculate Virgin of Guadalupe.
The sisters were founded in Zamora, Mexico, in 1942, by Maria Concepcion Zuniga Lopez, with the approval of the diocesan bishop. In this city the young order (pious union) grew and flourished considerably. Through certain trials permitted by Divine Providence, the community was dissolved in 1951, and was re-established in Chilapa, state of Guerrero, in 1964, with the permission of the bishop and of the sacred congregation of religious in Rome. (She made a special trip to Rome in 1963: See "My Best Book.") In 1967, the sisters moved to Mexico City.
When Maria Concepcion received the command to spread the words, the nuns published them in their monthly magazine "Estrella." They were translated and spread in various countries, accomplishing much good.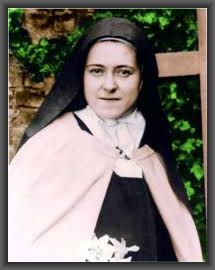 "Without love, deeds,
even the most brilliant,
count as nothing."
Story of a Soul, Chapter VIII
Saint Therese of the Child Jesus
and the Holy Face
Doctor of the Church
A Legion of Faithful Servants
In 1932 Our Lord said to Madre Concepcion Zuniga: "If My children enfolded in the bosom of My Church suffer from the oppression of their enemies, it is because their works are not sufficiently pure to achieve liberty and triumph.
There are some just souls, My daughter, but they do not compensate for the impure. There is a lack of works of sanctity that would make Divine Justice pour out a copious shower of blessings on My children and on My enemies, to reconcile both in the love of My Heart. That is why I want victim souls! I want the Work so longed-for by My Heart!"
On another occasion in the same year he said: "With this legion of faithful servants, with the dissemination of the offering of victims in the world, the works of sanctity of just souls, through the merits of My Redemption, will succeed in increasing. And, before My Justice, this will be a way to repay the debts of the wickedness of humanity and to obtain many graces before Judgment day comes.
For when it comes, I, the merciful Victim now, will then be an inflexible judge of justice without appeal."
In 1969 he continued making his appeals, stating that men were provoking him with the seven capital sins, and that it was urgent for there to be atonement and reparation.
Our Lord requested her to seek a legion of little victims. The Church has always had such souls. In the past they were usually cloistered nuns or monks in convents or monasteries, or hermits in the wilds of deserts and mountains, and their sufferings and sacrifices drew down from God the mercy the sinners of their times needed so greatly. But never have there been so many people living in sin as there are today. That is why Our Lord is now seeking souls from among ordinary laypersons living in the world. In 1923 he said to Sister Josefa Menendez, that he was addressing his appeal to everyone (June 12, 1923). When the legion of little souls grows and increases, Divine Justice will be changed into love and pardon, and many sinners will be converted. The group of little victims represents the fulfillment of Scripture: "Hereby we perceive the love of God, because he laid down his life for us: and we ought to lay down our lives for the brethren." First John 3:16. "Be not overcome of evil, but overcome evil with good." Romans 12:21.
Approval of the Church
St. Therese was canonized in 1925. Sister Josefa Menendez' writings were approved by Pope Pius XII in 1938. St. Faustina Kowalska was canonized in 2000. The book Legion of Victim Souls, by Maria Concepcion Zuniga, was granted an Imprimatur by a Mexican bishop in 1966.
IMPRIMATUR: Fidel de Santa María Cortez Perez, bishop of Chilapa, Mexico.--We extend a blessing to the souls who present themselves as victims, by offering their works and sufferings to Divine Justice, in reparation for the sins of mankind. --July 3, 1966
NIHIL OBSTAT: Pbro. Carlos Guevara (Censor): Judgment of the Censor: "The doctrine of victimhood is sound, through its quotations from the Psalms and the New Testament. The souls with vocations will find in this pamphlet sound reasons for agreeing to be victims." --Iguala, Guerrero,
March 27, 1966
Testimonials (from letters received)
(Names are not given; privacy is protected.)
Re: Japanese translation of Legion of Victim Souls: "The way of perfection, the summit of an atoning soul, the essence of the gospel: I'm just overwhelmed. It is as if seeing obviously the way of the saints." --- Mrs. N., Tokyo, Japan
"It is as if I were learning for the first time the truths of my faith." --- Mr. C., Massachusetts, USA
Re: Penitential Rosary: "After praying this rosary, now I understand how much Jesus suffered for us on the cross." --- Mr. K., Nigeria
We now have 96 victim souls in the U.S.A. Usually when I present the victimhood to a person, they say: "This is what I have been praying and searching for." "I have done consecrations to Our Blessed Mother and Jesus, in many forms, but this is truly giving myself completely to Jesus." ---Mr. W., Pennsylvania, USA
"I'm one of the million people who have been inspired by Madre Concepcion Zuniga: her simplicity, compassion, and her love for Jesus. I also want to share her life with others for inspiration. I have also a friend who suffers a serious disease in the hospital, and I want to share with him the prayer, for an intention of healing. May I please have a prayer card?" --- Mr. N., Mindanao, Philippines
---
Prayer to St. Therese
O Glorious St. Therese, whom Almighty God has raised up to aid and counsel mankind, I implore your miraculous intercession. So powerful are you in obtaining from God favors and graces that Holy Mother Church has called you 'the greatest saint of modern times.' Now I fervently beseech you to answer my petition:_________________, and to carry out your promises of spending heaven doing good upon earth, and of ever letting fall from heaven a shower of roses. Henceforth, dear little flower, I will fulfill your plea to be made known everywhere, and I will never cease to lead others to Jesus through you. Amen.
Prayer
O holy Virgin, St. Therese of the Child Jesus, sweet model of evangelical simplicity, hear our prayer. There are thousands of millions of men who do not know and love Jesus Christ. There are whole countries where people still worship the evil one and serve him in vice and wickedness.
You longed to travel the world over to preach the names of Jesus and Mary, and to raise the standard of the Cross on heathen soil. You longed to spread the Gospel in all parts of the earth, even to the farthest limits, and to have been a missionary from the world's creation until the end of time.
Assist now, from Heaven, our Missionaries and bless them. May they bring forth the fruit of your longing amidst a thousand dangers and difficulties! Amen.
"My God, make use of me... that through me, You may heal others; that through me, You may teach others; that through me, You may give Yourself to others!" --St. Therese
---
---